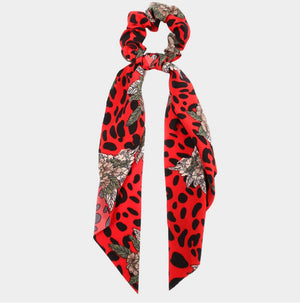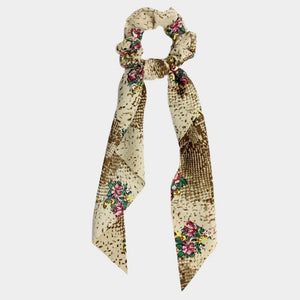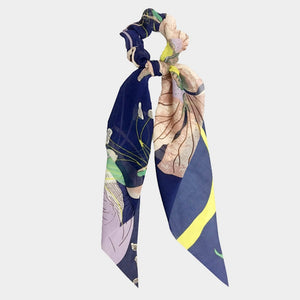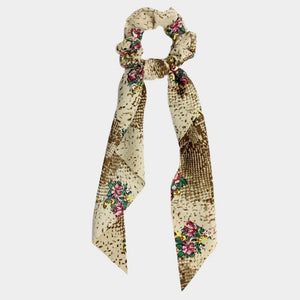 Tie Me Up Hair Band
Tie it up, let it flow, put it in a bow! How you wear these super cute scarves that double as a ponytail scrunch is completely up to you. Perfect for whatever your go to ponytail is. Top knot, high pony, low bun approved.
Comes in red leopard, snakeskin, navy floral, ivory floral.
Material: 100% polyester. Stretch.