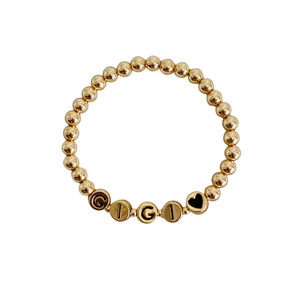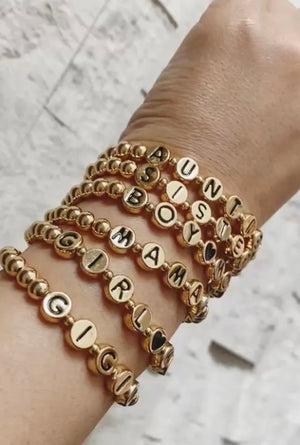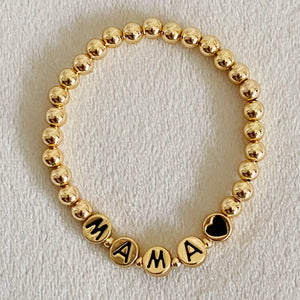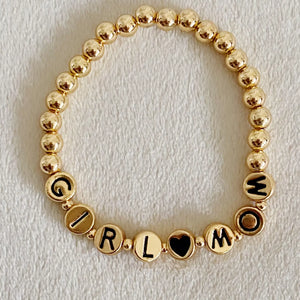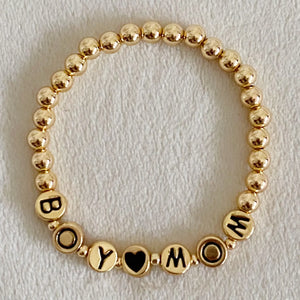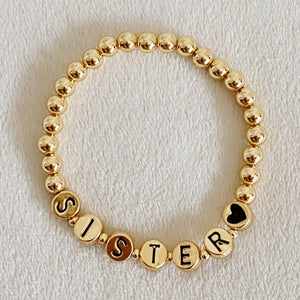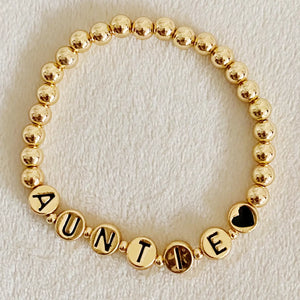 Heroines Letter Bracelet
Stretch gold-tone ball bead bracelet with black stamped letter beads. Made for all the special women in your life!
Send as a Mother's Day or any other special day gift.
It has a nice weight to it and feels great to wear!
Material: gold plated brass ball beads. Gold plated alloy letter beads.