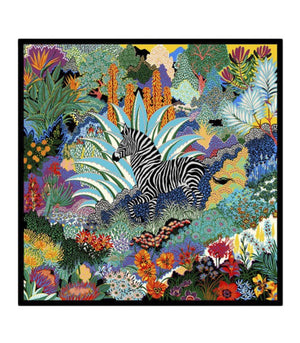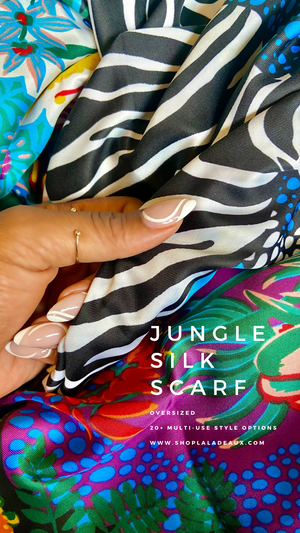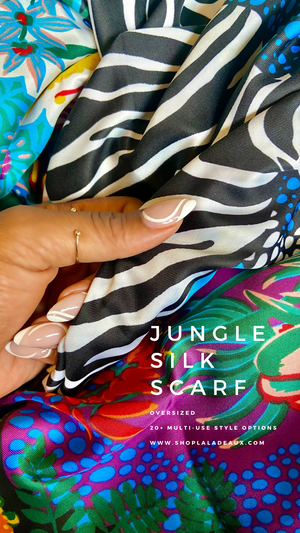 Jungle Silk Scarf
Our Jungle silk-like scarf is the perfect multi-use accessory! Large enough to double as a cover up or even on its own as a skirt or top…even a dress! You can't go wrong with this beautiful and fun addition. 


Dimensions: 50" x 50"
Almost 7 feet tall when hung top to floor.